info@aedaustralia.com
PO Box 132,
LONSDALE SA 5160

Ph: 08 8326 1734
Fax: 08 8326 5355
2 Kiwi Court
Lonsdale SA 5160
Abrasives

AED hold a comprehensive range of abrasives to suit all industries including metal finishing, engineering, fabrication, wood working and refinishing.

Among the many groups of abrasives available are:
Abrasive Belts

Discs

Files

Burrs

Mounted Points

Grinding Wheels

Grinding and Cut Off Discs

Wire Wheels

Fine Grinding and Polishing Tools

Glass Beads, Grit Blasting Material
Includes coated abrasive belts in resin and glue bond, cloth and paper, open coat and close coat.

Abrasive grits include a range of aluminium oxide, silicon carbide zirconia, cork, scotch brite, and
Specific belts for: Metal Working Glass Polishing General Engineering De-Burring.

Aluminium Oxide and Silicon Carbide Discs
Policlean Stripping Discs Self Adhesive and Velcro Sticky Back and Plain Discs Backing Pads Poly Fan Flap Discs to suit Angle Grinders in Aluminium Oxide or Zirconia.





Workshop Files and Milled Tooth Files, Wood Files and Rasps, Car Body Files, Diamond Files. Tungsten Carbide Burrs H.S.S. Rotary Cutters Tool Steel Cutters

For all Metals, Plastics and Fibreglass.
Mounted Points with Resin or Vitrified Bonds in Aluminium, Calcined Alumina, and Silicon Carbide. Dressing Tools Mounted Points with Special Shanks Abrasive Wheels with Threaded Bushings Sharpening Stones for Chain Saws.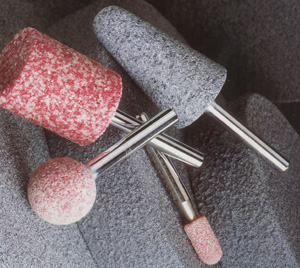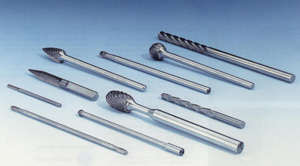 All types of Grinding Wheels in Resin and Vitrified Bonds. Ranges from Bench Grinding, General Purpose Work to Toolroom and Hydraulic Shaft Grinding. Wheels from Calcined Alumina, Aluminium Oxide, Silicon Carbide.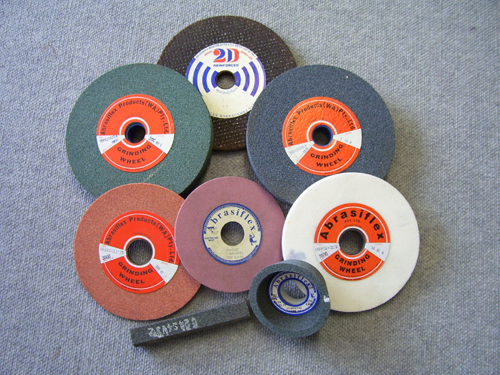 Reinforced Grinding Discs for all Metals and Stone suitable for Hand Held Power Tools or Stationary Machines. Special Iron Wheels for Stainless Steel Sheet and thin cutting. Depressed Centre Grinding Discs to use with Angle Grinders.Poli Fan Flap Discs in Aluminium Oxide or Zirconia.

Wire Brushes – Brass or Steel, Crimped or Plain Wire. These are available with Fixed Diameter Centres or Epoxy Filled Centres to take Tapered Spindles.

Polinox Wheels, Discs and Mounted Points, Scotch Brite Mops and Flap Wheels, Hand Pads, Self Adhesive Discs and Sleeves, Poli Clean Strip and Grit Discs. Abrasive Flapwheels, Fan Grinders, Fan Grinder Brushes. Abrasive Rolls, Economy 50 Metre Rolls, Poliroll Cartridges and Cones, Spiral Bands, Abrasive Caps, Arbors and Disc Holders. Felt Wheels, Felt Mounted Points. Grinding and Polishing Pastes, Diamond Pastes.

Glass Beads for Fine Finish Glass Bead Blasting. Aluminium Oxide and Garnet Grits for Grit Blasting.
We also carry a range of Safety Equipment including Visors, Goggles, Safety Spectacles, Leather and Cotton Polishing Gloves, and Leather Aprons.
Talk to us regarding Abrasive and Polishing Machinery, Specialised Grinding Machinery, Air Operated Tools, Hand Held and Bench Grinding Machines, Tapered Spindles, Backstand Idlers and Small Bench Multipurpose Machines.